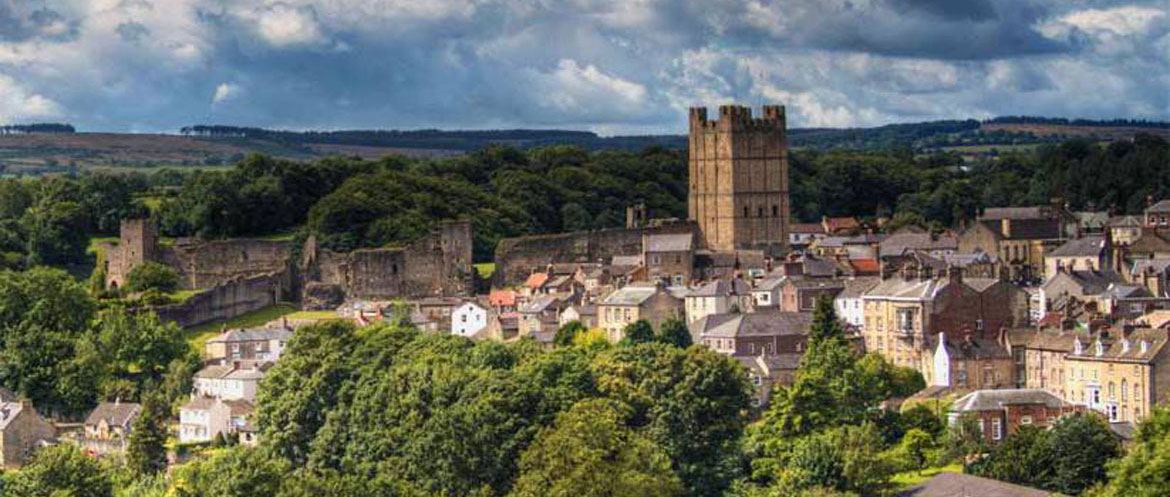 The Richmond Castle 10K will take place on October 9th 2022 at 11 am.
The 2022 race will again start and finish in the Batts riverside park area. The race is all on roads apart from a very short section on grass in the Batts. Runners pass the spectacular River Swale Waterfalls before crossing the river at Green Bridge and climbing Sleegill. A quick look back over the shoulder from Sleegill offers fine views of the castle. Runners follow a short circuit round Catterick Garrison then return into Richmond, where they circle Richmond Castle on Castle Walk before enjoying a fast downhill finish into the Batts park area below the castle.
You can enter the race by following the link to BookitZone.

Past winners information - course records in red, click on year for full results (where available):